Windows Tutorial
Step 1: Request and download RDP shortcut file.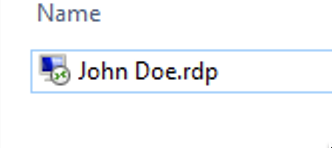 Step 2: Open RDP file and the following window will pop up.
Check "Don't ask me again for connections to this computer"
Click Connect.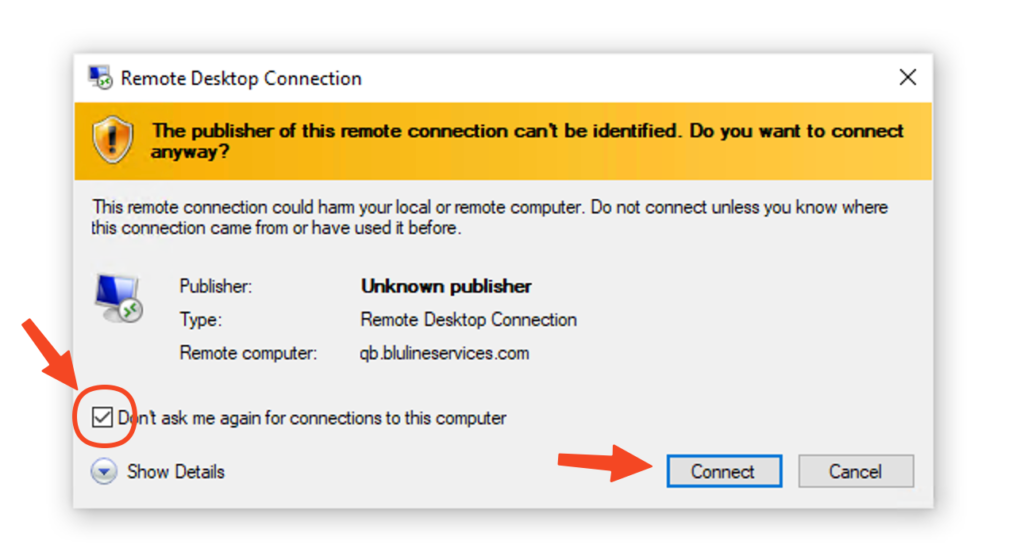 Step 3: Enter ChangeMe for the password but DO NOT click Remember Me just click OK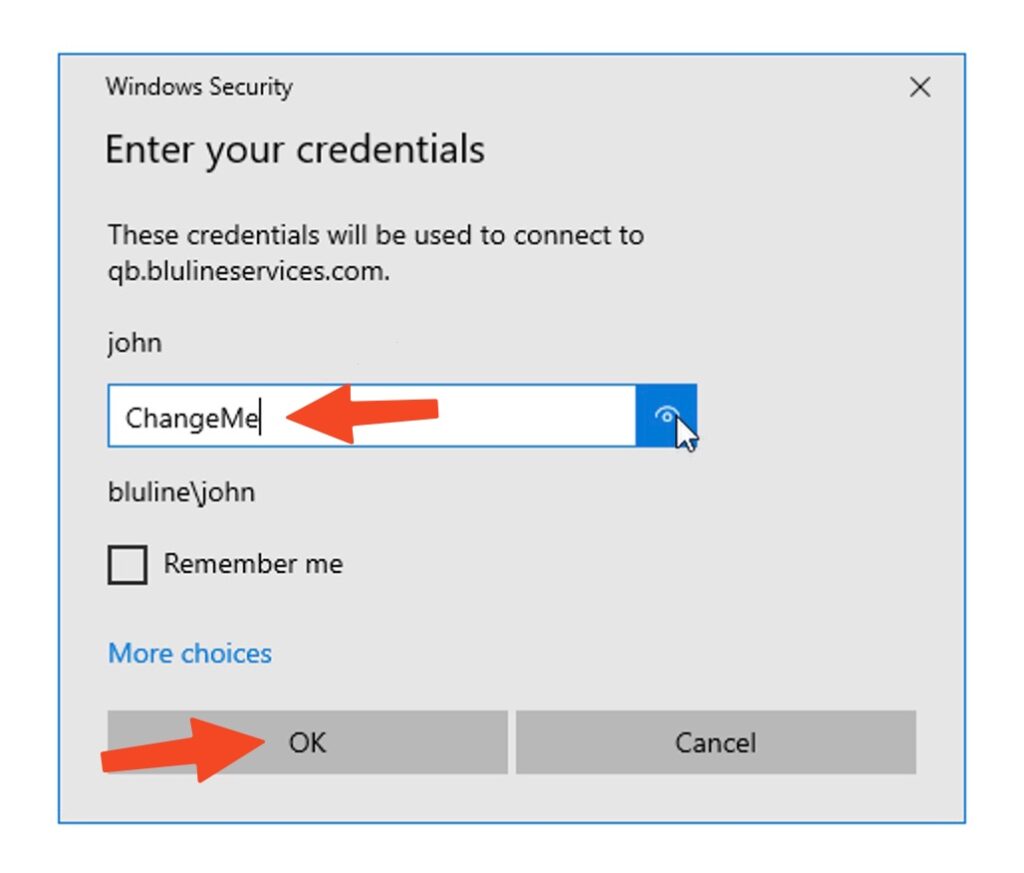 Step 4: Once Logged in Click Change Password on Desktop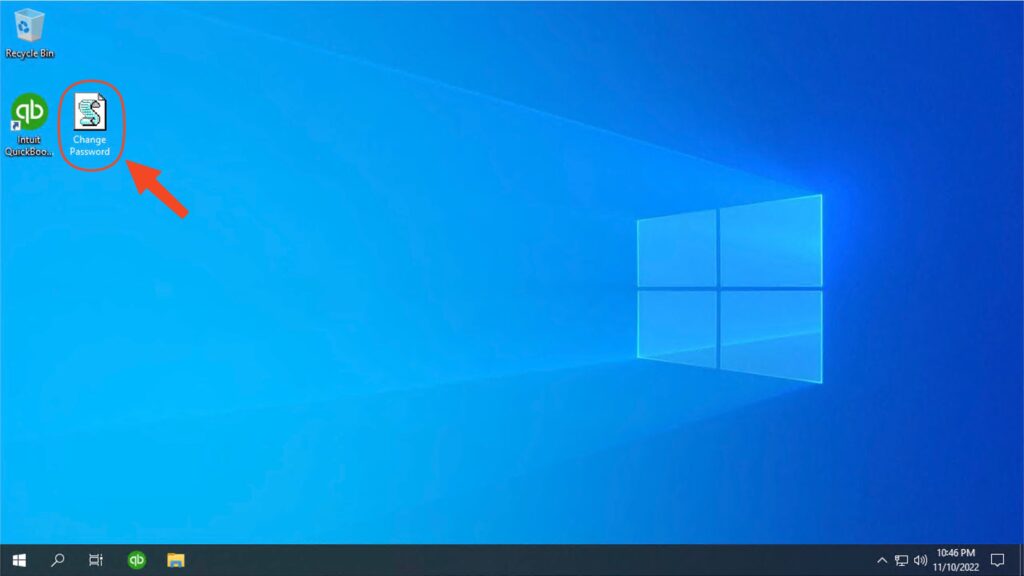 Step 5: Change a Password once more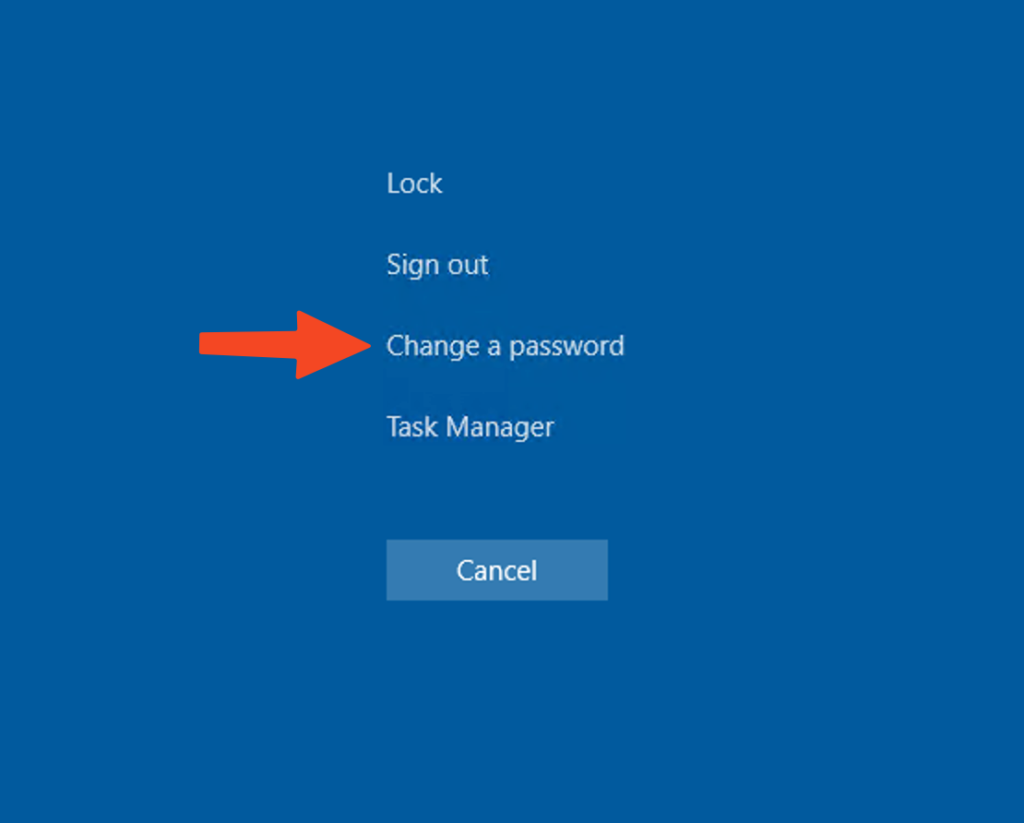 Step 6: Type Old Password Once more and set new password.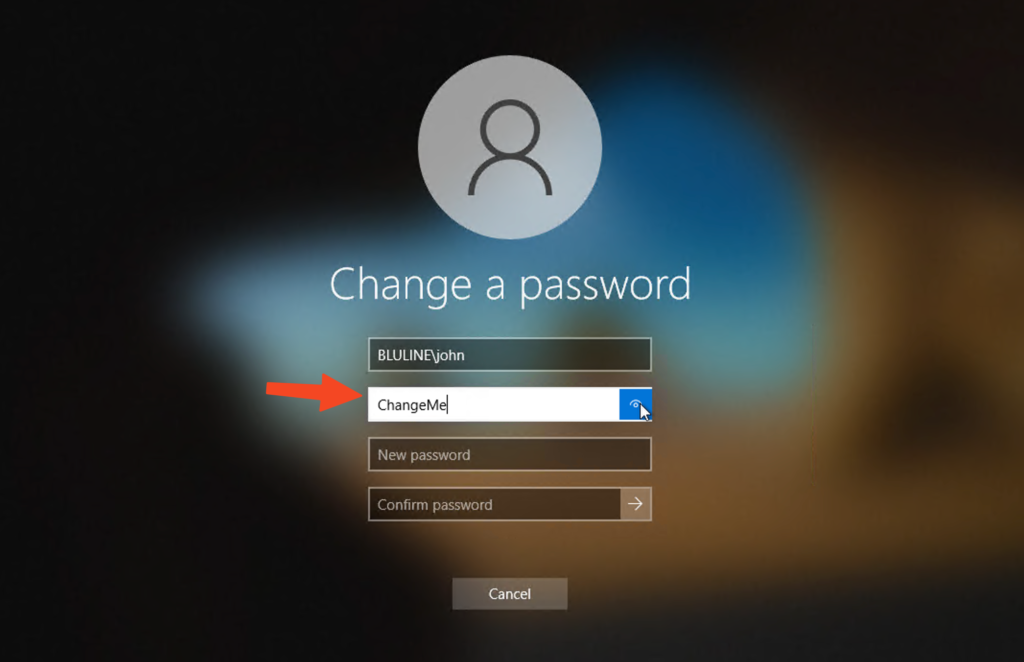 Step 7: Close connection and re-logon with new password

This time check Remember Me and click Ok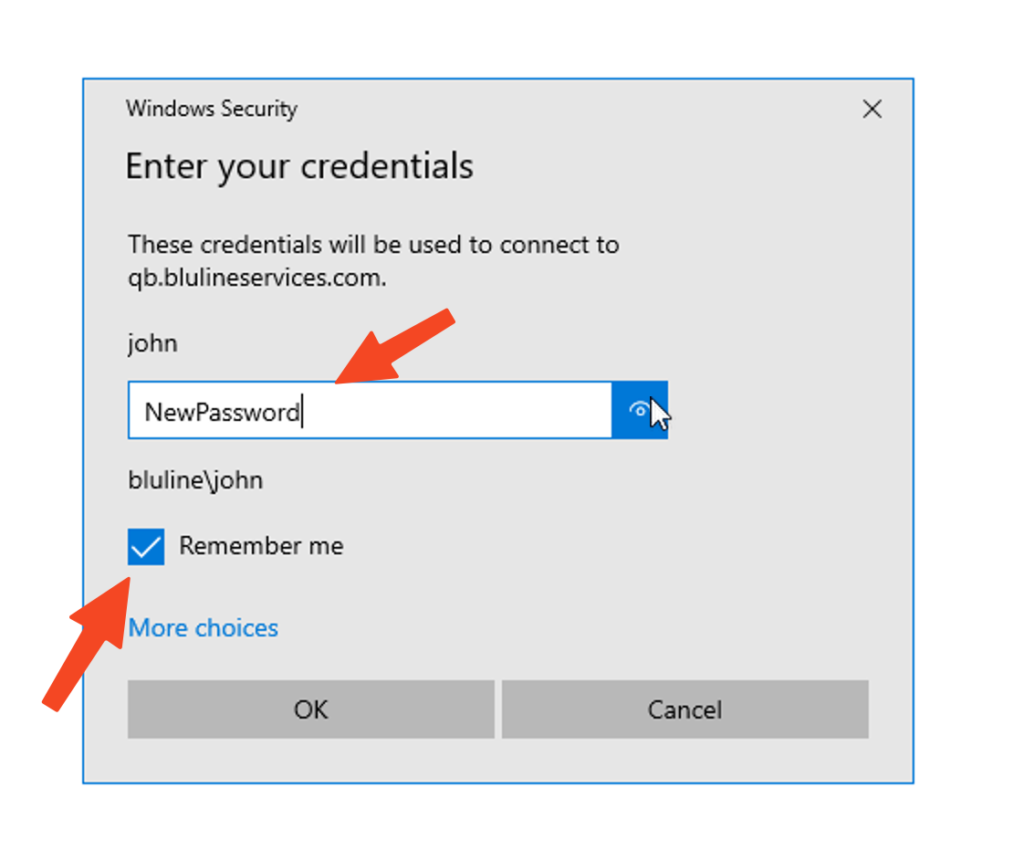 Step 8: You should be good to go! Launch Quickbooks.